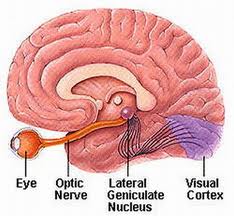 How we learn
Such an important topic really. But do you know? I mean do you know that your brain, just as one example has many different parts that work almost independently and that some are complex and slow, whilst others are simple and really fast!!! Which explains why, if watching your hands whilst typing you are limiting your typing speed because you are engaging a more complex and slow part of the brain to do the co-ordination of your fingers. Whereas if you watch what you type and let your muscle control systems drive your fingers your typing speed will accelerate enormously whilst your typing accuracy will improve by huge amounts also.
Our brains are specialised into areas and each does what it does very very well but struggles with other tasks that might be forced onto it. Imagine if you tried to locate yourself in space using your ears (echo location) like a Bat? Our audio systems are not developed like that.
Ok, you say, I'm neither learning to type or a Bat!!!! What's the point?
Well let's see; our highest brain function is used to complete complex logical and relational tasks, to rationalise and build upon stored knowledge to find solutions to complex issues that we have not already solved. The very first time you got onto a motorbike and tried to "feel" the clutch engage and get the bike moving without stalling you used this most complex part of your brain.
If you have driven a car before you recalled how that experienced felt and used that knowledge to build a strategy for the bikes clutch lever, things you have done that involved clutching and squeezing were brought to mind, you used your eyes to watch what you were doing and try to see the effect of distance from the bar on the lever.
All this interaction was extremely slow and took large amounts of your attention. Most likely now you are not even thinking about how you use the clutch, just when. It was "solved" a long time ago and now has become pretty much automatic, much faster parts of your brain are taking care of it and letting your really big thinking engine get on with thinking about more complex things you have not yet solved and automated.
The next thing you need to be aware of was how, whilst learning the clutch, most other things got none of your attention because you just didn't have the power to process everything. It wasn't until your clutch work became rather automated that you were able to focus of other things. We only have some much higher brain processing time before we start dropping things off and missing them altogether.
So how do we learn?
WE LEARN BY ENGAGING OUR MOST COMPLEX HIGHER BRAINS TO SOLVE PROBLEMS FOR US, THEN WE TRY TO PUSH THE SOLUTION DOWN INTO AREAS THAT ARE SPECIALISED FOR THOSE PARTICULAR TASKS SO WE CAN MOVE THAT BIG BRAIN POWER ONTO A NEW PROBLEM TO SOLVE.
So we have two things we can get out of this.
YOU CAN ONLY LEARN 1-2 NEW THINGS AT A TIME DEPENDING ON COMPLEXITY
YOU CAN ACCELERATE YOUR LEARNING BY ACCELERATING THE MOVE FROM PROCESSING IN YOUR HIGHER BRAIN AND AUTOMATING WHAT YOU HAVE LEARNT.
The first one is pretty simple, don't take on too many new things at a time and only take on a new one once you have moved something off the main processor!!!
But there is one catch, MAKE SURE YOU SOLVE IT CORRECTLY AND REPEATABLY because we learn in layers, so much of what we will solve moving forward will be in the context of what we have already solved. If you don't believe me then take changing down gear, if you don't learn how to do it very fast, when you get to high speed cornering you will solve the problem of not being able to change down gears fast enough by slowing down.
The second one is less obvious; but works like this, as you learn you use very complex informational streams to solve the problem, because your higher brain thrives on as much info as possible (within the bounds of it being able to cope). However the areas of your brain you want to pass off these solutions too (like the clutch), are much simpler and often don't even get access to the same information (your muscle control systems pay very little attention to your vision for instance).
So you can accelerate your moving things down into automated zone of your brain by ensuring they must take up the charge, putting yourself into a position where their particular area of expertise has to be called in to help.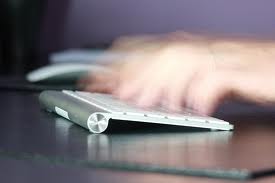 I'll give you a little more shortly but to ensure you do understand what I mean take the example above of learning to type. We learn by watching our fingers and using our higher brain functions to solve the problem of putting together finger presses to form words. But we accelerate our learning by forcing our neuromuscular control areas of the brain to take over the task, we do this by removing the visual element from our brains (we hide the keyboard and hands under a cloth or shelf). Our higher brains can't function at this level of information so they call upon our neuromuscular control centres to "feel" where our fingers are. As a result very quickly we start thinking about our spelling and the other areas of our brains just do the finger stuff without looking.
If we continue to watch our fingers the learning will be much much slower and in fact we can cause ourselves to never be able to do it without looking and always using our higher brains. So you get the idea. Use the visual response to learn the clutch and then force yourself not to look, but to "feel" and even "listen" for the sound of the engine as both of these will re-route the solution past your conscious brain and automate it.
Pattern-ise it. Our higher brains deal really well with variations and re-assesments, but other areas of our brains want patterns. They want to be doing the same thing for the same reasons under the same conditions. Make sure you are doing things according to a pattern and your learning will accelerate.
An example of the clutch; There are lots of patterns for the clutch, slow engagement for take offs, switch like behaviour for gear changes, fixed slipping for low speed work etc. But I have just named three patterns, not variations, patterns; I will do each of these the same each time.
The next thing is blatantly obvious but we seem to miss it so much, repeat and repeat and repeat a pattern. Enforce it using all of your possible avenues for information update (i.e. hear me spout, tell yourself, visualise it, practice it, read it, write it down). Research shows the more information paths that bring the same pattern into your brain the faster you will learn that pattern.
They also show that Visualisation is incredibly powerful, that's right you can become a better rider whilst just sitting at your desk bored!!
The last two pieces of information you need to know about learning is you don't learn because of long periods of practice but because of repetition of practice, the old do it for 10mins often. Lastly whilst we sleep our brains are busy trying to off load tasks, sort of like your manager at work each day you will find more things have been off loaded onto automated areas of the brain. So expect gains overnight NOT during the practice itself so much.
So to capture the things you need to learn quickly:
ENGAGE BRAIN AND EYES ONLY TO FIND THE SOLUTION
WORK ON VERY FEW NEW THINGS AT A TIME
FIND A WAY TO FORCE YOUR AUTOMATED BRAIN AREAS TO TAKE OVER; HIDE FROM VISION, FOCUS ON SOUND, PAY ATTENTION TO WHAT YOU CAN FEEL
ENSURE YOU CREATE REPEATABLE PATTERNS AND PRACTICE THOSE PATTERNS ISOLATED
REPEAT REPEAT REPEAT
LISTEN, READ, WRITE, DO, WATCH, VISUALISE; REPEAT USING DIFFERENT MECHANISMS